BOOK Details

Emotional Swirl
Contemporary Artist : Mary Anne Wardach
Bibliophile collector edition book
release: January 1, 2004
Publisher: Masters of Today (MOT )
Author, Editor, publisher: MOT
Museum quality offset art print
Hardcover 66 pages
size: 12¼ x 10 in / 31,5 x 25 cm
Language: English
ISBN-13: 978-9189685079
ISBN-10: 9189685075

BACK TO THE BOOK GALLERY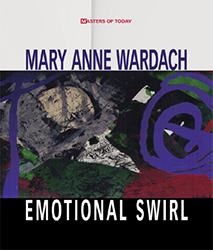 My art is developed through experimentation with a large variety of materials and timelines. It's meant to help the viewer feel the true of his or her moment and provoke thought. This book is a summary of my last two years of work.