BOOK Details

Agnes Parcesepe
watercolors
authentic Signed & Numbered Bibliophile
limited edition and ebook edition
Publisher: Masters of Today (MOT )
Author, Editor, publisher: MOT
Museum quality offset art print
Hardcover 246 pages
size: 8.5X8.5 IN /22x22 cm
Language: English
ISBN-13: 9789189685383
ISBN-10: 9189685385

BACK TO THE BOOK GALLERY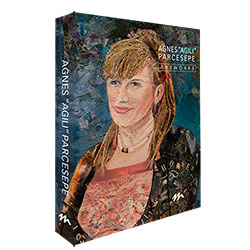 Agnes Parcesepe "Agili" - Watercolors, bibliophile limited edition, includes about 240 works of art. Although primarily a watercolorist, Agnes likes to work in acrylic, oil, pastels and ink. She believes that practicing in all mediums, allows her to develop skills and techniques, to use in the creation of her own unique works of art. Agnes wanted to come up with some unusual and unique paintings that would make a lasting impression on viewers.